CalendarPal Desktop Calendar- FREE! For all Versions of Windows, including Windows 10
If you have any questions about how to use CalendarPal, please refer to our Help and/or FAQ pages. We are not able to provide support for our Free Calendarpal program. All questions, instructions, etc. can be found on these pages.
We no longer provide support since this has been converted to Free Full Featured program version.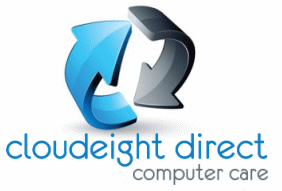 CLOUDEIGHT DIRECT COMPUTER REPAIR SERVICE - Have us Direct Connect to your Computer to fix problems or optimize your system! Service available World Wide!

We've been helping people with their computers for over a decade. We'll connect directly (and securely) to your Windows computer and help you with your computer problems, set up email accounts, install software, remove clutter, switch out your security programs for more efficiency, optimize your Windows system, and help you solve your computer problems, personally.

When we connect directly to your computer - with your permission - you'll be able to watch as we work. Click Here for Details!